Creative Dance In Schools is Jacksonville Dance Theatre's educational outreach program that provides students with in-school dance education instruction that motivates and engages children, students, and alternative learners through the universal language of dance.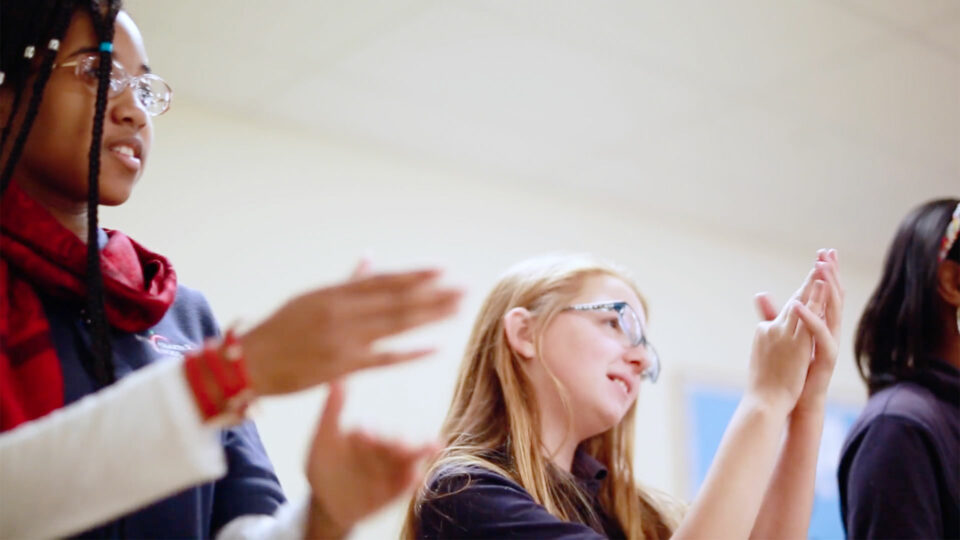 JDT provides half-day, full day, and extended residencies in schools, enlisting dance specialists to teach the basis of CREATIVE Dance while finding cross-curricular connections. CDIS provides children with the experience of creative bodily expression as well as helping teachers find a way to integrate movement in their everyday lesson plans thus enhancing existing public school curricula and assisting schools in deepening their professional development for classroom teachers. Basing this program in creative, arts-based dance education, Creative Dance In Schools helps close the achievement gap, links school and home, and helps illicit choice, respect, and positive social relationships.
Creative Dance In Schools provides an environment in which students feel empowered and gain skills in both dance and learning. CDIS expands the definition of education and challenges both students and teachers to integrate movement as a learning tool and means of personal and collective expression. We firmly believe in quality collaboration and wish to reach as many schools as possible because every child deserves the chance to dance.
Previous residencies include Duval Charter School at Westside, Nemours Children's Specialty Care, Jacksonville, Young Men's Leadership Academy and Don't Miss a Beat, The Discovery School, Arts4All at the Cummer Museum + Gardens, Greenland Pines Elementary, The Foundation Academy, among others.
To learn more about CDIS fill out the form below: